My Sweet Little Girl,
I debated ditching these photos. I debated making you dress up to take them. But I knew I had a few moments before you did it. Or I did it. You were so nervous. You were excited. You were scared. Being the only one in first grade to not lose a tooth is tough. You wiggled that bugger all the time. It was holding on.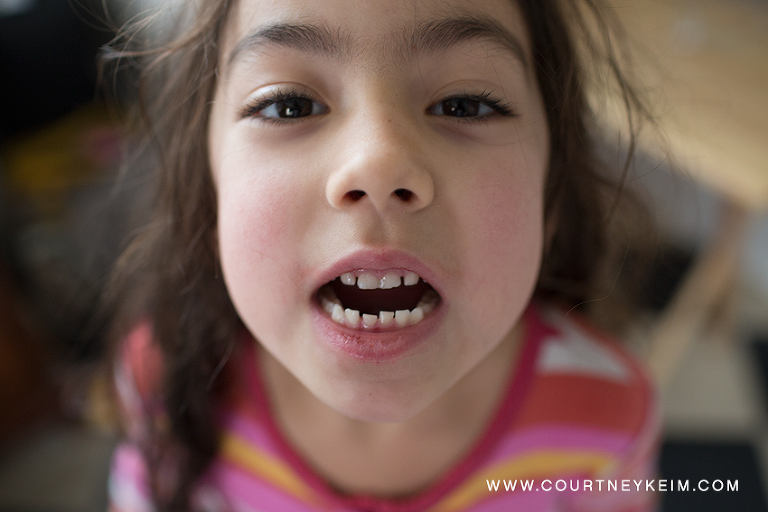 We spent the whole day chatting. Wiggling it. I didn't lose my first tooth until 2nd grade so blame me for being halfway through + being the only one. I'm sorry.
The tooth fairy came. She left you some good stuff. You brought it into school + was so so happy. But you came home sad. No one cared. They brushed you off. It wasn't a big deal to them.
But what you need to realize is there are two little guys who worship you. They cheered for you. They wanted to help. Know that no matter where you go. They will be your biggest cheering section – your brothers.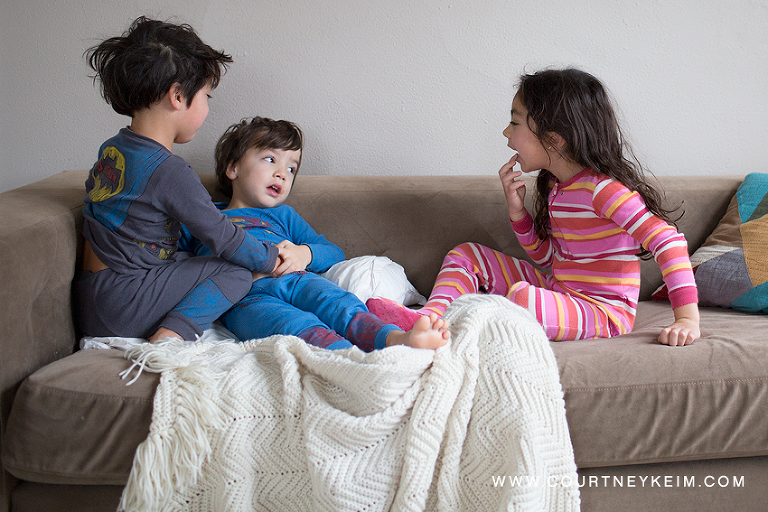 Well, them + me. And daddy too.
That morning you were just you. So excited. And I loved capturing it just like you are. Messy hair. Pajamas at noon. Our life. Your moment.
I love you Lilliana.
Mom xx
Head on over to read the lovely writings of Shalonda (Chubby Cheek Photography) + I'll be back next month. Promise.